Step into Your Natural State of Love ~ April 22 in South San Francisco!
The Love Course ~ 2 Hour Workshop at Steel Heart Dance Studio!
When: April 22, 2012
Time: 2:00 – 4:00pm
Where: Steel Heart Dance Studio, South San Francisco
Cost: $38 ~ Grab your spot here!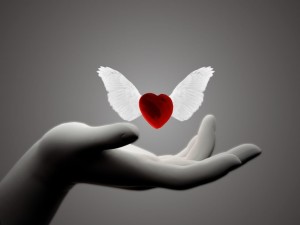 Have you ever wondered if you could experience that expansive state of love no matter what or who was around you?
Love is not just an emotion…Love is a POWERFUL state of being that enhances our immune system, brain functioning and ability to relate to each other.
We often think love, or 'coming from the heart' is only relevant in relationships.  Did you know that your heart sends more information to your brain, than your brain sends to your heart every day?  In "The Love Course" you will tap into the power and intelligence of your heart and your inner state of love!
During this lively class, you will:
Tune into your heart's coherence to increase relaxation and awareness
Discover effective tools to unlock forgiveness, empathy and courage
Learn how to let your heart be your co-pilot and let your brain organize the luggage
Increase your ability to give and receive love and compassion
When our hearts and minds become overwhelmed we can feel out of step with our passion and sense of joy.  "The Love Course" gives you the space to learn how to create more love, harmony and positive energy within yourself…
What to bring?  An open heart and open mind!