Vision Challenge ~
We are each letting off light and sound from our beings and walking through each others energy fields.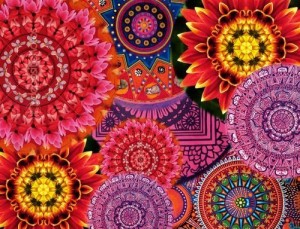 On a subtle level you are aware of this. We are aware of the Divinity in all of us.
When I take the time to do this at the grocery store or walking through our neighborhood….. I notice that I calm down and my hearing becomes more acute. The color of people's eyes and hair appear richer. My inner eye is flooded with beauty and and my heart feels full of empathy.
When you envision the color and shapes that surround others, what do you notice in your own body?