The Sound of Spring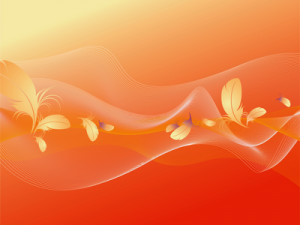 Come and experience a Sound Healing! Through May 14, 2011 receive a 90  minute session for the price of a 60 minute session: $120!
We are each a web of light and sound, vibrating and radiating, giving off and receiving  energy.  When we are 'out of sync', Sound Healing is a gentle and profound way to bring  harmony to our Body, Mind and Spirit.  
At Kaleidoscope Spirit, I use tuning forks as a  healing tool to allow the vibrations of your being to complete themselves.  When your  energy is flowing freely the forks vibrate over your body. As the forks move over blocked,  stagnant or twisted energy they stop ringing.   Imagine listening to your favorite album  with the bass turned off…it is not a satisfying experience, but that is how most of us are  walking around!  
Sound healing also engages the left and right sides of your brain to communicate with each other, helping to you feel more relaxed and present. Clients often feel their bodies "wake up", while also experiencing aches and pains subsiding.  
The sessions are specifically tailored to what is moving through your life.  Different crystals and minerals will be placed over your chakras to stimulate clearing and radiance.  Sound Healing also leads to a fuller integration of other healing modalities such as Therapy, Coaching, Body Work or Spiritual Transformation & Prayer.  Essential oils and guided visualization are  incorporated into Sound Healing sessions.
Email kim@kaleidoscopespirit.com to book your appointment or call to find out how a Sound Healing would work for you: 415-320-5448.
There are many different ways sound is incorporated into healing. There are long traditions of using drums, music, crystal bowls, and chanting for healing all throughout the world.  Voicing song, mantras or primordial sounds will begin to clear your energy and you can try this for yourself right now.  Many years ago I found "my" note.  This is one sound that comes from me that makes me feel perfectly alive and in complete connection with my Spirit. I had been thinking about how children feel when they are being sung to and wondered if there wasn't a song inside of me that I wanted to hear.  So I just opened my mouth and pushed air out of my lungs until this gorgeous feeling washed over me!  Waves of light, heat and clarity moved through me, so I just let this note keep erupting from me until I ran out of breath.  Then I did it again!  To this day I use 'my' note to center myself, feel at peace and sometimes to "up" my energy, as it quickly lights up my Spirit.
Are you open to finding your note?  Go to a place where you will not worry about anyone hearing you.  Close your eyes, take a deep breath and then release it with sound.  Allow your throat to stay open and move the note up or down, until you find the one that overtakes you.  You may find that you are 'hungry' for this sound, emotions may rise up.  Give yourself the space to play with your voice and discover sound healing for yourself!
Edgar Cayce predicted "sound is the medicine of the future."  What if we have arrived in this future?  Sounds good to me….