Sound Healing
Sound Healing Sessions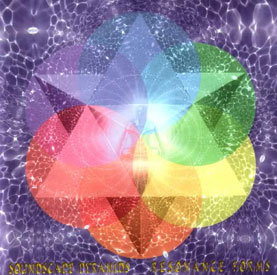 We are each a web of light and sound, vibrating and radiating, giving off and receiving  energy.  When we are 'out of sync', Sound Healing is a gentle and profound way to bring  harmony to our Body, Mind and Spirit.
For your healing session I ring tuning forks over and within your energy field to allow the vibrations of your being to complete themselves.  When your  energy is flowing freely the forks vibrate and ring. As the forks move over blocked,  stagnant or twisted energy their tones diminish or stop all together.   Imagine listening to your favorite album  with the bass turned off…it is not a satisfying experience, but that is how most of us are  walking around!
Sound healing also engages the left and right sides of your brain to communicate with each other, helping to you feel more relaxed and present. Clients often feel their bodies "wake up", while also experiencing aches and pains subsiding.
Benefits of this Healing Session include:
Deeper feelings of connectedness
Relaxation and decreased stress
Experiencing greater clarity and insight in to your Body, Mind & Spirit connection
The sessions are specifically tailored to what is moving through your life.  Different crystals and minerals will be placed over your chakras to stimulate clearing and radiance.  Essential oils and guided visualization are  incorporated into Sound Healing sessions.
Sound Healing also leads to a fuller integration of other healing modalities such as Therapy, Coaching, Body Work or Spiritual Transformation & Prayer.
90 minute session $300
60 minute session $250
Sound Healing sessions are available over the phone and at my office in San Rafael, California which is accessible by stairs.