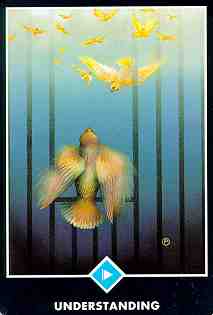 Understanding ~ Page of Water Osho Zen Tarot Deck 
 I pulled this card and found it so moving, I wanted to share it with you!  This deck was newly gifted to me and I am just diving into its beauty.
 "The bird pictured on this card is looking out from what seems...