Visualizations for Sacred Renewal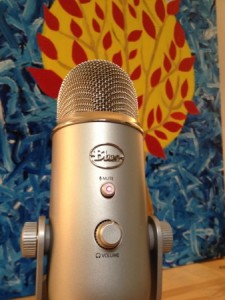 It's here!  I am so excited to share the release of Illuminations ~ Visualizations for Sacred Renewal with you!
We all know we're supposed to slow down, stop and smell the roses and not give into stress, but that doesn't mean it's easy to do these things.   Most of us figure we'll do our down time on our next vacation.
A potent piece of replenishing our energy is to make sure we spend time going beyond our "worry list" and into the deepest places within our hearts and spirits.  This is where our dreams lie and this is also the place of our inherent strength.
This collection of guided meditations was designed to give you the time to go within…. and have a little sanctuary.
Illuminations ~ Visualizations for Sacred Renewal gives you the time to relax, release stress and come back to your center.
You will enjoy being inspired by the magic of the natural world. You'll find yourself taping into animal and plant medicine as well as bigger themes such as letting go, self-love, creative resurgence, manifestation and the potent energy already flowing through you.
Click here  >>> Illuminations ~ Visualizations for Sacred Renewal <<<
Illuminations includes 9 MP3's for you to download.  Each track is under 30 minutes and you can save them to your smart phone or computer.  This means you can enjoy these anytime that works for you.  It might be a great way to begin your day, take a break in the middle of work or a quiet way to come to calm before sleeping.  Many people have told me they fall asleep listening to the sound of my voice, which in this case, I take as a compliment 😉
I hope you all enjoy all the tracks… May you receive rejuvenation on every level of your mind, body, spirit and emotions!
With belief for all your dreams,
Kim