My New Logo!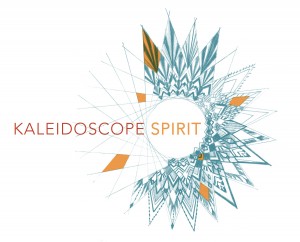 I AM THRILLED to show you my new logo! 
It was created by Nicky Ovitt, who was absolutely AMAZING to work with.  Kaleidoscope Spirit is a pretty difficult image and idea to condense, but she found it and I am so grateful!
Nicky really took the time to find out what mattered to me, what my business meant.  There was a lot more soul searching that went on in our process than I imagined would be necessary.  Looking at myself from the outside isn't usually how I go about living.
This is actually one of the coolest parts about owning your own business.  There's a lot of digging around in my morals and how I want to interact with the world that needs to find it's voice.  I am realizing that committing to my blog each day is also a part of this journey.  It's like opening up to a lover on some levels.
Does having and inner and outer version of yourself make you uncomfortable?  It still gets me sometimes.  My inner rave and grunge girl still bare their teeth at crappy marketing!  But in order to grow my business, it's important to step outside myself and ask "am I delivering a message that other people can hear?"
Answer?  It's a work in progress!!!

If you want to connect with Nicky, check out her website here: www.nickyovitt.com. I absolutely loved working with her!