"Spirit Mandala – Your Life is Art"
"Spirit Mandala – Your Life is Art!"  – We are moving this to August 2011.  Stay tuned for details!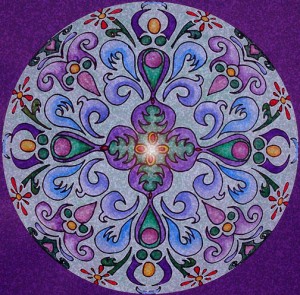 Does your creative spirit need a play day? Do you want to open up to your inner artist?  Sometimes our creativity is so easy to access, but difficult to harness.  Mandala, the word for "circle" in Sanskrit, is an art form that has been used for centuries to focus one's spiritual and creative attention.  The Spirit Mandala workshop gives you the time to delve into your luscious inner landscape and time to create your personal mandala.  Whether you are an expert or an explorer, come and enjoy an afternoon of creativity!  This class is open to all levels. Kristen Holmberg, local artist, and Kim Forcina, local holistic coach, are weaving their gifts together to offer you an amazing workshop.
During this unique class you will:
Create your personal mandala with guidance using a variety of art media, including paint, colored pencil, collage, pastels, and dried herbs!
Experience creative visualizations designed to unwind your creative energy and tap into important symbols from your life
Learn tools and exercises to free your creative energy in your daily life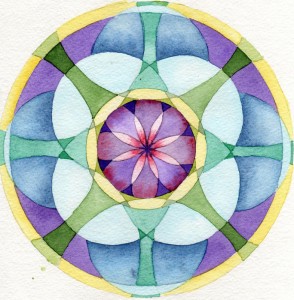 Learn more about your teachers here ~
Kristen Holmberg, artist and teacher www.innerluna.com
Kim Forcina, holistic life coach and teacher www.kaleidoscopespirit.com
Questions?  Call Kristen at 925-951-8117 or Kim at 415-320-5448. Please send emails to: kim@kaleidoscopespirit.com
We look forward to creating with you!